Pictures
Version 3 is now under way

In true "waltsongs hillbilly" fashion, I'll be stripping most of the parts out of version 1 and mounting them to a custom circuit board.
Here is the basic concept and layout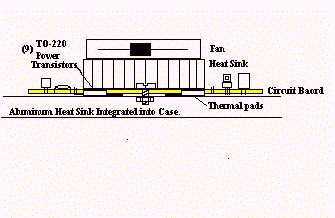 Here is the Circuit Board Layout, not to scale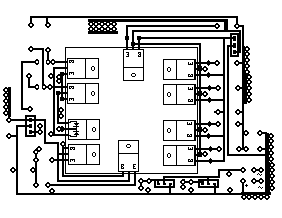 I will be putting this one in my own custom case. Here is how it looks so far.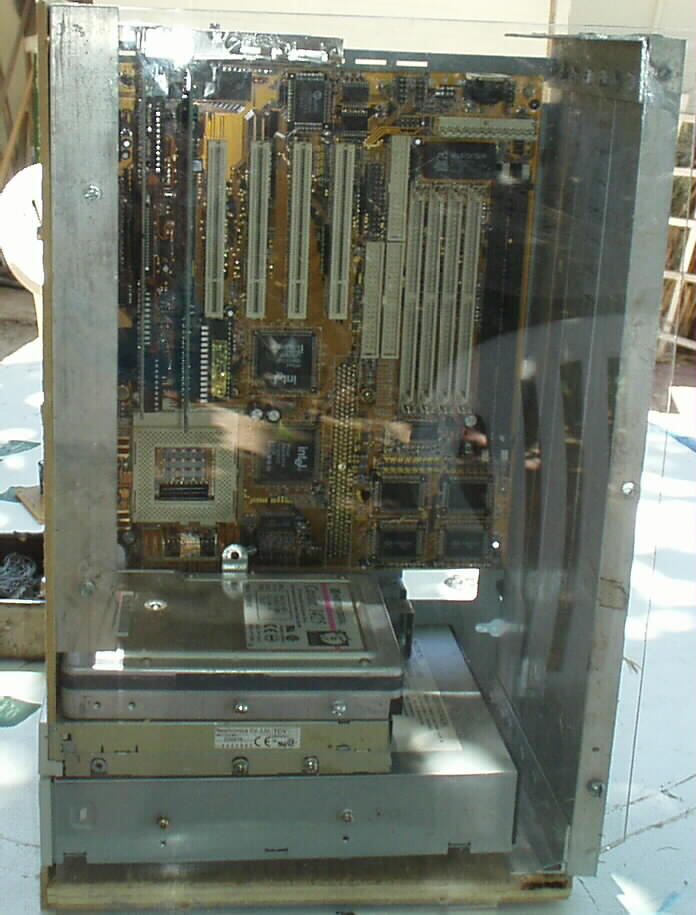 I will be using an old socket 7 heat sink and fan along with this home made boat anchor heat sink to keep the power supply heat under control.